Minecraft Snapshot 13w47c – Twitch.tv broadcasting!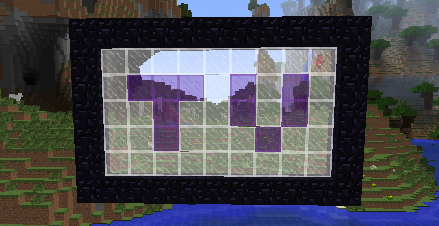 At Minecon we announced our new partnership with Twitch to bring one-click broadcasting to Minecraft. After a little wait, we're now ready to make this publicly testable! This is the very first snapshot to include this functionality and it may be a little buggy, and we're not finished with all the features yet, but hopefully it'll be enough for you to play with and give feedback on!

Before you can start streaming, you will need to visit your Mojang account settings and link a Twitch account to your Mojang account. Then in the game you may check the quality settings in Options -> Broadcast Options, or just go ahead and start broadcasting at any time by hitting F6. This key can be configured in the Controls options.
https://mojang.com/2013/11/minecraft-snapshot-13w47a-twitch-tv-broadcasting/
適当な訳
Minecon (詳しくはイベント記事を参照)の会場でアナウンスしたように、Twitch との新しいパートナシップにより、Minecraft からクリック一つで放送できるようになる。ちょっと待ってもらえれば、今これを準備をしているので、公式にテスト可能になるよ!これはとても早期の段階のスナップショットなので、この機能と多分少しのバグを含んでいると思う。それにまだ全ての項目がまだ終わっているわけじゃない、ただし、プレイしてフィードバックしてもらうためには十分なものになっていると思うよ。
ストリーミングを開始する前に、Mojang のアカウントの設定に行き、Twitch のアカウントと Mojang のアカウントのリンクをする必要がある。それからゲーム内でクォリティの設定をオプション(Broadcast Option)からチェックした方がいいかも。クォリティをチェックしないなら、単に先に進み、好きなときに F6 を押すと放送を開始する。このキーはコントロールオプションで設定することができる。
注意点
OS は WindowsXP 以降と Mac OS X Lion (10.7)に対応している。もし放送が開始しないときは、オプション画面に行くと、どうして放送できないかを教えてくれると思う。
もしバグを見つけたら、バグトラッカーへ(バグ追跡をするサイトを今少し見てきたけど猛烈な勢いでバグ報告していてワロタ)
関連項目
MINECON 2013 live stream! minecraftologies – マインクラフト –
Minecraft – Mojira