Minecraft: Story Mode が物凄い勢いで発売されているようで既に Episode 3 が発売され他みたい。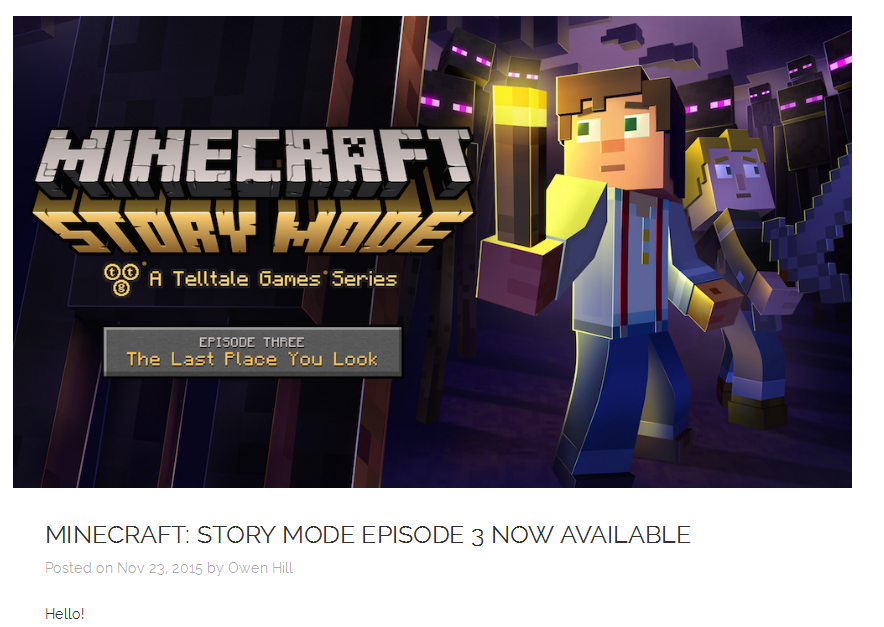 Minecraft: Story Mode Episode 3 now available

Hello!

You know about Minecraft: Story Mode by now, right? Telltale Games' narrative-driven video game set in the world of Minecraft? It's fun for all the family, including pets (especially if they're pigs).

Sorry, I'm confusing the core message of this post. Let's get back on track.

The third episode of Minecraft: Story Mode – The Last Place You Look is rolling out on all platforms today!

To celebrate, the good folks at Telltale have created a new trailer to show off some choice moments from this slice of the adventure. As you can see from the footage, stuff is getting real!
http://mojang.com/2015/11/minecraft-story-mode-episode-3-now-available/