Minecraft snapshot 16w04a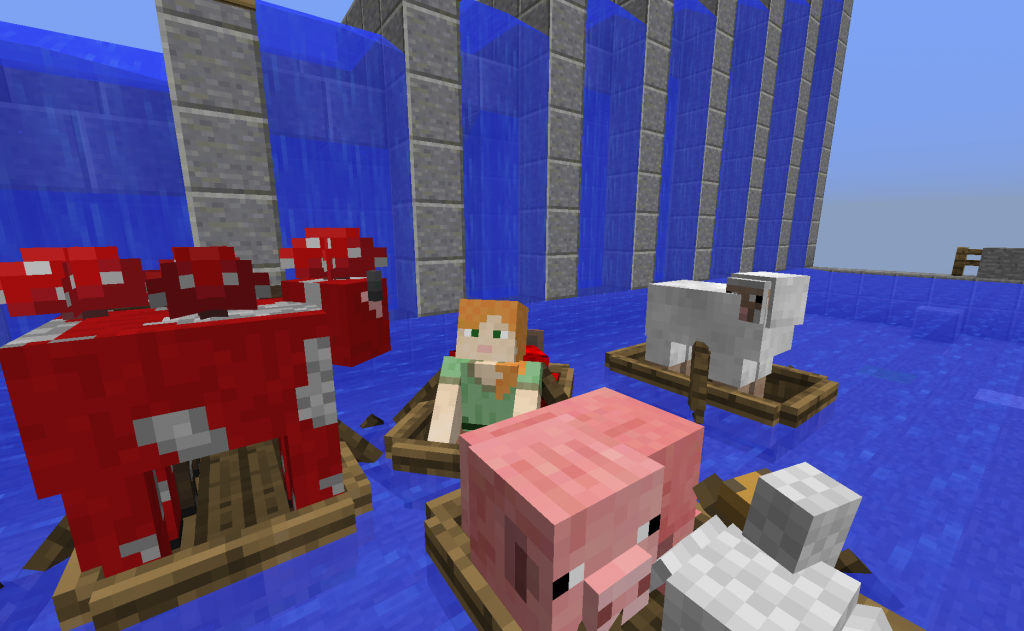 Yet another week has passed, lots of bugs have been inspected, turned around and hopefully fixed. We're inching ever closer to 1.9 and our focus is on stability, performance and the remaining polish.

This week's snapshot is all about boats! We did another iteration on them so please have a swim with them (watch it, they can sink!).

As always we'd like to thank everyone who is reporting bugs, testing the snapshots and sending us feedback on our changes. While we get closer to 1.9 this will become more and more important. Please continue doing it and thanks to you all!

Notable changes:

Boats are 7% moar boatier.
Boats.
Boats can sink.
Boats > lily pads.
Did someone mention boats?
Updated sounds, try standing in the rain!
http://mojang.com/2016/01/minecraft-snapshot-16w04a/
適当な訳
さらに数週間が経過し、沢山のバグが詳しくしらべられ修正された。私たちは Minecraft 1.9 へと僅かに近づき、今の私たちの焦点は安定性とパフォーマンス、そして磨き残しへと向いている。
今週のスナップショットは、全てボートについて! (注意して見て、ボートが沈没するようになってる!)
いつものように、変更点についてバグのレポートや、スナップショットのテストをしてフィードバックを私たちに送ってくれる皆に感謝している。1.9へと近づいているあいだ、これは更に一段と重要になって来るだろう。引き続きテストをしてくれている皆に感謝!
主な変更点:
ボートが 7% moar boatier (ちょっと意味が分らない)
ボート
ボートが沈没するようになった
ボート > 蓮の葉.
誰かボートについて話した?
効果音のアップデート、雨の中に立ってみて!
後は大量のバグ修正
Bugs fixed in this snapshot: